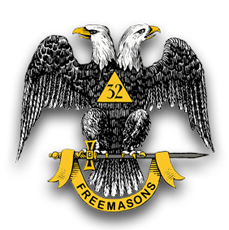 The Winston-Salem Valley strives to have a positive impact in the community in the Triad. We are part of The Ancient and Accepted Scottish Rite of Freemasonry Southern Jurisdiction.
Where is the Scottish Rite located?
We are conveniently located in the Masonic Center of Winston-Salem on Country Club rd. stop by or contact us.
We would love to discuss our fraternity and answer questions like:
What is a Mason, or Freemason?
What is a Masonic Lodge?
What is The Scottish Rite?
How to become a Scottish Rite Mason?
To be one Ask one. Use the e-mails below to contact us if you wish to learn more.
Michael Fischer, Secretary
Phone:
(336) 723-1217
E-mail:
Secretary@WinstonSalemScottishRite.org
Address:
4537 Country Club Rd,
Winston-Salem, NC 27104
Questions, comments, or concerns? Contact the Secretary to learn more.